TRACK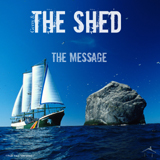 The Message
Gerry & The Shed
TRACK: 1 SONG
About the track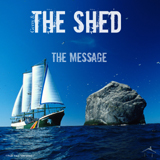 Gerry & The Shed supports
Greenpeace Environmental Trust
Greenpeace defends the natural world and promotes peace by investigating, exposing and confronting environmental abuse, and championing solutions. The Message is about how the world is being destroyed in so many ways and how we have allowed this to happen on our watch. Our children are paying and will pay the price for our greed. The Message was first conceived a decade ago by Billy Nicoll (words and music) and Ken MacLennan (co-writer and drummer with The Shed). It has just been recorded by Gerry and The Shed. It has never been played in public before. Our thanks must go to Gerry and Calum for their assistance with this project of love.. It was recorded by Keith Morrison at the Wee Studio in Stornoway, Isle of Lewis, . Discussions with Greenpeace have been ongoing and will continue about how best this track can help with the work of Greenpeace both in raising funds for them .and raising awareness of the environmental issues that we now face. Please be generous and also think about becoming members of Greenpeace. Living so near to Tiumpan Head on the Isle of Lewis where I can observe whales migrating I took the liberty of involving whales in the project! Greenpeace has moored its iconic ships in the past nearby and hence the reason for the cover photo, kindly given to us by Greenpeace.
Gerry & The Shed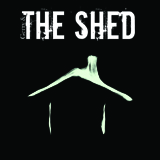 Gerry & The Shed
Gerry & The Shed are a four-piece family band from the Isle of Lewis. The band was formed in November 2014. The Shed comprises of Ken MacLennan on drums, Calum Blane lead guitar and vocals, Niamh Blane vocals and Bass and Gerry Blane guitar and lead vocals. Their self-penned music has been described as 60's influenced folk rock and they have played regular gigs in the Outer Hebrides. They have had some great reviews in the local press and air play from local radio stations on and off the Island including Camglen Radio in Glasgow, KLBC in California and they have featured in Rodney Collins radio show throughout the UK. They have played the EDF festival in Uist and Stramash music festival in Stornoway. 2016 saw the release of The Sheds debut EP "Always Ask The Question", followed by "Trust" in 2017, and Hallucination in early 2019. Their most recent project was to record "The Message" which was written by Ken MacLennan and Bill Nicoll and all sales of this track are to go to Greenpeace.
Greenpeace Environmental Trust

Greenpeace Environmental Trust
The Greenpeace Environmental Trust was founded in 1982 with the objective of "furthering public understanding of and promoting the protection of world ecology and the natural environment". We exist to help protect the planet, and spend our funds on work that includes scientific research, investigations and promoting sustainable development. As part of the wider Greenpeace movement we share a global vision for a green and peaceful future and our priority concerns include: defending our oceans; protecting our ancient forests; and tackling climate change, both nationally and globally.